On May 21, 2019, our company was honored to invite production safety expert Yu Shaoxuan to give a lecture on "How to fulfill the main Responsibility of Production Safety". Yu Haoliang, general manager of Yantai Derun Liquid Crystal Materials Co., LTD., Zang Chongqin, deputy general manager, and more than 20 middle and senior management personnel participated in this training.
Yu Shaoxuan stressed the importance and necessity of building safe enterprises, strengthening production safety and occupational health, and pointed out the meaning of production safety. And through the combination of theory and practice and cases, it is advocated that enterprises should implement the main responsibility of production safety, and it is required to achieve "five positions", namely, safety responsibility, safety input, safety training, safety management and emergency rescue.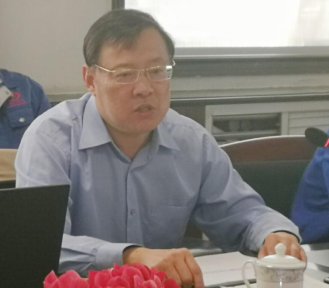 Finally, Yu Shaoxuan passed on his experience and secrets accumulated in safety work for more than 30 years to all the managers present:
1. Safety is based on responsibility, responsibility comes from dedication, dedication needs training, training to form habits;
2. Production safety accidents always happen at unexpected times and unexpected places, so we should think about any accident at any place at any time;
3. Every production safety accident is a liability accident;
4. Don't substitute trust for supervision;
5. Blind rescue is equal to suicide, illegal operation is equal to crime.
This training has important guiding significance for further improving the main responsibility control mechanism of enterprise safety production, helping enterprises to realize the pertinence of basic investment in safety production, the precision of hidden danger management, the effectiveness of staff education and training, and the actual combat of emergency rescue.